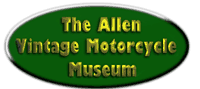 The Museum
The Allen Museum Collection
T

he museum has a ground floor display section of 2000 sq. ft and a mezzanine with an additional 1300 sq. ft. Completed in 1996, the museum was designed by the well known Connecticut architect Christopher Woerner. Featuring checkerboard pattern floors and gallery style lighting, the museum's temperature and humidity are carefully controlled, and a sophisticated security system protects against fire and the lower life forms.

T

he collection currently includes several Triumphs and BSA's including a replica Slippery Sam and a Rocket III racebike, a Vincent series D Shadow, several HD racers, a batch of key Honda models from the early 80's, and many other interesting machines.

I

ncluded in the collection are four open wheel racing cars, three with Indianapolis 500 pedigree and a 1978 midget racer. Among the cars is the 1984 DSR driven by Danny Sullivan, the 1994 Reynard of Jimmy Vasser believed to have finished fourth in the 500 and the 1999 Reynard driven by Formula One driver, Cristiano da Matta.

A

ll machines are all in very fine to concours condition. Many have been restored or detailed here at the museum, and others have been rejuvenated by the fine craftsmen listed on our links page.

T

he collection is constantly changing and evolving, as is this website, so please drop back in from time to time to see how things are developing.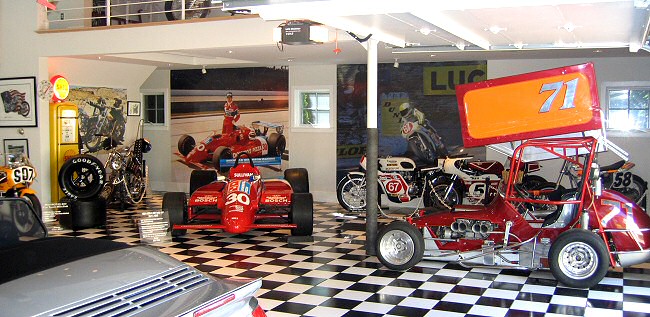 A very tempting selection of machinery.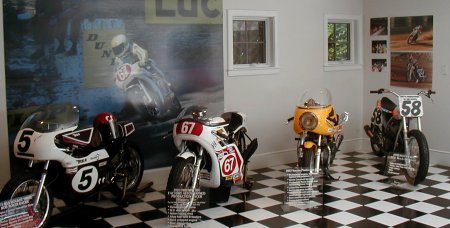 Ground floor display of some of the classic racing motorcycles.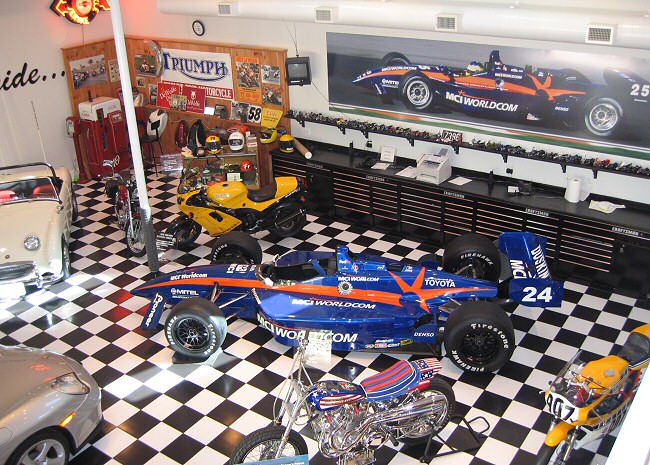 Another view of the ground floor.
Centerpiece is one of the Reynard Indy Cars.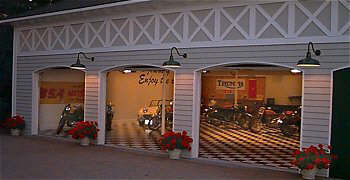 The Museum by night.