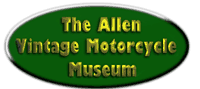 Classic Ducatis For Sale
Priced at $25,000, this superb example is described as having "sensible upgrades"
Please contact
somer@mindspring.com

1974 Ducati 750SS Greenframe
One of 400 built. Excellent running condition. Was previously on display in Willie's Museum in Daytona Beach, Florida.

One of the most collectible Ducatis ever built.

Withdrawn from sale October 2009

.

---
.
.
1973 Ducati 750SS Sport
Only 3,000 miles from new! This has to be one of the nicest originals in the WORLD!




This time warp piece has been withdrawn from sale October 2009
Classic Motorcycles For Sale