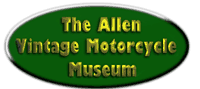 Captain America Replica
"One of the World's Best Examples"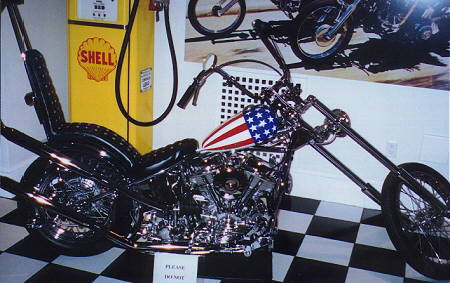 Captain America Replica
One of the finest "Captain America" replicas in the world.

As ridden by Peter Fonda in the 1969 movie Easy Rider

1951 Harley Davidson Panhead
55 horsepower at 4800 RPM
Rigid wishbone frame laid back slightly
Upholstery tucked and rolled on laid back buddy seat
Front forks extended 12"
Show chrome throughout

Built by Geoff Seiser, considered by many to be among the world's finest replica motorcycle builders.



| | | |
| --- | --- | --- |
| Captain America Replica | Captain America Replica | Captain America Replica |

Fonda's description of his use of the US flag, and how it affected American culture: "I got the idea for the flag on the back of my jacket from John Wayne," said Fonda, referring to the movie American Tiger."I wore that jacket around the streets of LA every night on my bike. And I got stopped by the police every night for defaming the American flag. A year after Easy Rider was released there was a flag on every police jacket, their cars, and their equipment!"