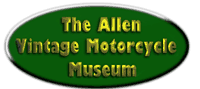 The Custom Motorcycles
Captain America Replica
"One of the World's Best Examples"




As ridden by Peter Fonda in the 1969 movie Easy Rider

1951 Harley Davidson Panhead

55 horsepower at 4800 RPM

Rigid wishbone frame laid back slightly

Upholstery tucked and rolled on laid back buddy seat.

Front forks extended 12"

Show chrome throughout.

Built by Geoff Seiser, considered by many to be among the world's finest replica motorcycle builders.


More images...



"Captain America"
World's Best Evel Knievel Replica

Show bike, chrome and 24carat gold.

1977 Harley Davidson XR750

Built by Jeff Seiser


More images...



Harley-Davidson XR750

Racing Motorcycles | Custom Replica Motorcycles | Road Bikes